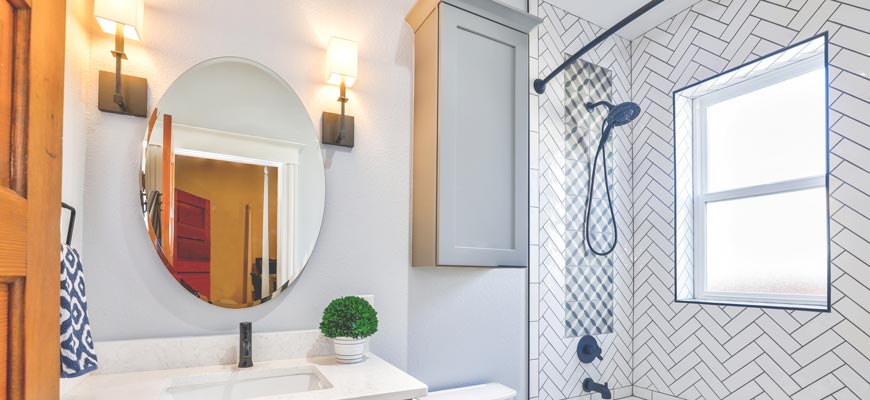 Undergoing bathroom remodeling can be an overwhelming experience. Trying to figure out
and which faucets will match your vanity can bring about a headache before your bathroom remodel even begins. Our remodeling professionals at Level 10 Builders are highly skilled and have extensive experience in renovating bathrooms. We take the stress and worry out of home renovations so you can sit back and "soak" it all in — pun intended!
Benefits Of Bathroom Remodeling
Not only will remodeling your bathroom look better and function better, it will also add value to your home. Did you know that the average bathroom renovation has an 70% return on investment? If you're undecided on which area of your home to renovate — whether it be kitchen remodeling or basement finishing, you might think twice and consider the bathroom.
Before beginning the renovation process it's important to get an estimate.
down to the smallest detail so there are no surprises in cost when you go to
Planning Your Bathroom Reno
Below are some things to consider before remodeling your bathroom:
Functionality
Type of bathroom (Half, Full, Master)
Will Plumbing Need To Be Moved?
Do You Want To Remove/Add Walls?
Will Electricity Need To Be Moved?
Will The Layout Change?
Does Wallpaper Need To Be Removed?
What's Your Style?
Traditional
Modern
Contemporary
Transitional
Eclectic
Other
Project Specs
Current Square Footage
Desired Square Footage
Available Budget & Timeframe
Although there are several other factors to consider, this list should provide you with a great starting point. If there are specific aspects of your project you want to discuss, call our bathroom remodelers today and we can get the process started. From small half baths to major en-suite bathrooms, Level 10 Builders specializes in custom bathroom remodeling.
Interested in scheduling a free in-home estimate with our builders? Call today at (616) 822-4685 or fill out our online form. At Level 10 Builders, we look forward to working with you and transforming your bathroom into one you love!