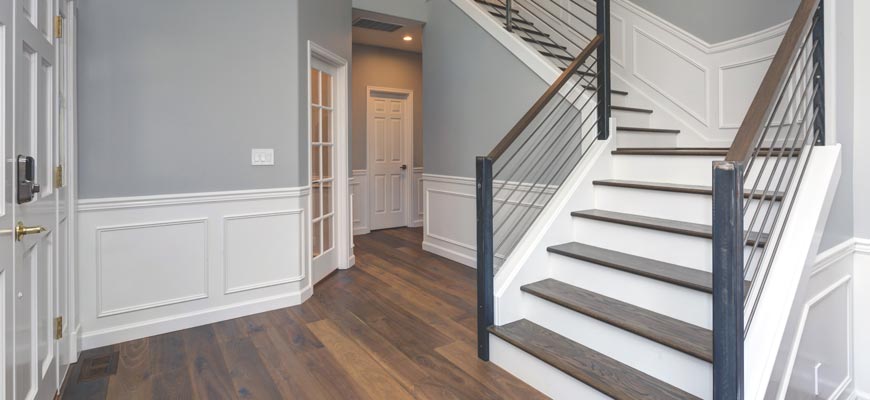 Are you looking to finalize those smaller remodeling tasks that always seem to get put off? Finish carpentry refers to those nagging projects that can take a house and make it a home. Homeowners count on Level 10 Builders to provide quality workmanship when their home carpentry projects call for a trusted handyman.
Today, many homeowners take on carpenters like Level 10 Builders can help you complete that task quicker, with better quality, and often times, more affordably.
tasks in their own homes. However, choosing to work with professional finishing
What is Finish Carpentry
Finish carpentry refers to those general home maintenance needs that can be addressed either before or after the homeowner moves into a home. Finish carpenters can be brought in to complete a new home or finish a remodeling project of an existing house. Here is a list of the most common finish carpentry projects that Level 10 Builders can help with:
Examples of Finish Carpentry
Interior and framing projects
Wood flooring installation
Door installation or replacement
Cabinet repairs or replacements
Window installation or replacement
Bookshelves, intricate fireplace surrounds, and closets
Pet doors & Storm doors
And more!
All the above carpentry tasks require a great deal of detail. For that reason, a general contractor or home builder will hire a finish carpenter to complete these specialty projects to ensure that the task gets completed effectively and efficiently.
Benefits of Finish Carpentry
Level 10 Builders take pride in finishing projects and providing just the right polished touch to specific areas of your home. Our experienced finish carpenters know which products will be the most durable, offer the best quality, and will be complimentary to the aesthetics of the home space.
Contact us today at (616) 822-4685 to get started. You can also fill out our online form to schedule a free estimate. At Level 10 Builders, we look forward to working with you on tackling all of those carpentry projects that are keeping you from enjoying your space to the fullest!