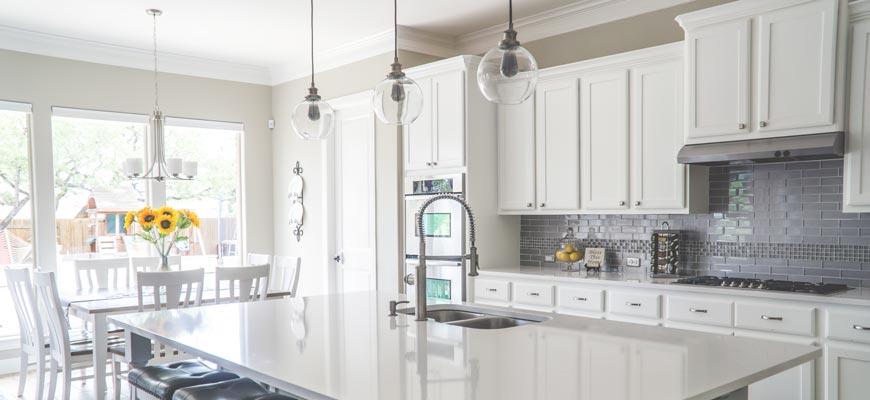 That feeling you get when you walk into a newly remodeled kitchen and realize that it is exactly what you wanted is unlike any other. Our remodeling experts at Level 10 Builders provide top-notch kitchen remodeling services in Rockford, MI and Greater Grand Rapids.
Whether it's a small kitchenette in your finished basement or an extravagant kitchen used for entertaining, our kitchen remodelers take your vision and make it a reality. We have the experience and know-how to get your remodeling project finished on time and within your . If you are looking to sell your home, a kitchen remodel will help increase its resale value!
Kitchen Remodeling ROI
Remodeling your kitchen not only helps it look better aesthetically, but it also greatly improves your return on investment. According to this article about kitchen remodeling affecting your home's value, "The average cost of a minor kitchen remodel is about $21,000, and the average amount recouped is $17,000. That's an ROI of 81%." If you are stuck deciding between bathroom remodeling or kitchen remodeling, choose the kitchen because it delivers more bang for your buck.
Choosing a Kitchen Remodeling Company
When choosing a kitchen remodeler for your home renovation, be sure to do your homework. Ask yourself, "Is the company insured?", "Do they have referrals?", "Can I see some before and afters?". Making sure you pick the right kitchen experts for the job will ensure your project goes off without a hitch AND you end up with a kitchen you can be proud of.
Level 10 Builders kitchen renovation specialists are licensed and insured and have extensive experience transforming kitchens throughout Grand Rapids and West Michigan. We make it a point to keep our clients informed throughout the remodel process to ensure complete satisfaction. You can count on us to deliver an outstanding new kitchen for you and your family. Get in touch with us today to get started!
Benefits of Remodeling Your Kitchen:
Increased space
Improved function
More storage
Updated look
Improved safety
Better energy efficiency
Improved comfort
Increased sustainability
Contact us here for a free estimate. We look forward to transforming your space into what you've been dreaming of. Call Level 10 Builders today at (616) 822-4685.