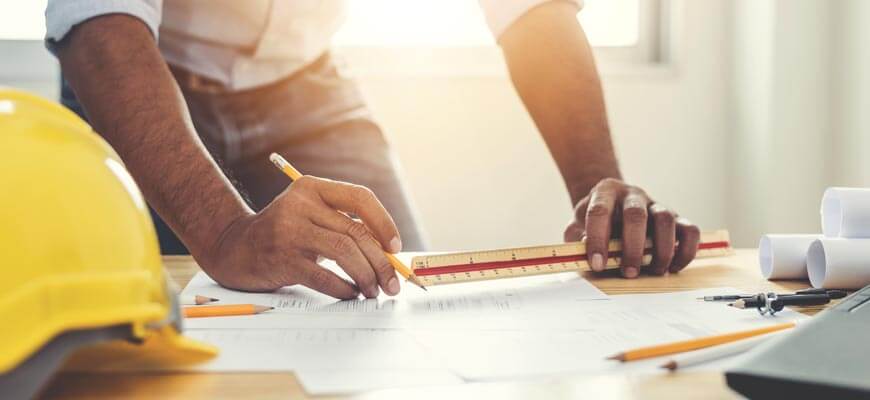 As if going through a home renovation wasn't stressful enough, figuring out how to choose a home contractor for the job can be an added headache. It's the most important step in the whole
because a good remodeler will lay the foundation for either success or failure. To make sure you've got all your ducks in a row, we've compiled a thorough checklist for you to consider for choosing the right contractor for the job. Keep reading to learn more!
Choosing The Right Home Contractor
Whether you're looking to do some bathroom remodeling or basement finishing, finding a reliable home contractor is your starting point. You've probably heard horror stories from friends and family about the contractor who left the house in shambles or the remodeler who tried price gouging you mid project. Avoiding these types of situations is key to making sure you receive the renovation you envisioned.
To ensure you don't go through a
, we've put together some tips on how you can find the right contractor for the job.
1.) Have Some Ideas
Before you even begin talking to a contractor, have a plan and some idea of what you want done. If you know ahead of time what materials you want to use and general design styles you'd like to explore, it's easier for you to stand your ground and not be swayed to upgrade or add things that weren't in your original budget. Without a plan, a contractor could potentially upsell you on more expensive material, labor, etc.
2.) Get References From Friends & Family
The best way to find a reputable contractor is to know someone who has worked with them personally. They can give you great insight as to whether or not they might be a good fit for your remodeling project. You'll also be able to get a good idea of costs, timelines, etc., and decide if those will fit your budget.
3.) Don't Go With The First Estimate
As with purchasing almost anything, it's in your best interest to shop around first so you can get the best deal. Don't be afraid to ask each contractor specific questions about your project, references of their work, and estimated bids. It's important to make it clear from the start that you're paying attention and are conscious of where you spend your money.
"There is always wiggle room when it comes to home renovations. Just remember that the lowest price doesn't always mean the best work."
You can also use this time to negotiate price. There is always wiggle room when it comes to home renovations. Just remember that the lowest price doesn't always mean the best work. Take all things into consideration.
4.) Don't Pay Too Much Upfront
A good reputable contractor won't ask for much more than 10%. Just enough for a deposit on the services to be performed is adequate. If they are asking for 50% down, it's likely that they'll be using your money to finish a current customer's job. That's a big remodeling
. If you are asking for expensive material, then they might ask for slightly more than the 10% — but that's just to cover the cost for material.
5.) Don't Sign a Contract For the Entire Job
No matter what, there are always surprise costs in any remodeling project. That's why you need to have a cushion for any unforeseen issues. Plan to budget between 10-15% of your total budget just in case. You never know what the contractor might find behind the walls or below the floorboards.
6.) Wait To Pay Until Job is Completed
Be sure to wait until your home renovation is 100% completed to make the final payment. Some contractors have a habit getting through most of the remodel and moving on to the next job before the finishing details are done. This could leave you with some unfinished detailed work. Be sure to thoroughly inspect all of the work that was supposed to be done and sign off on it. Once you do your inspection, cut the check and enjoy your new home renovation.
Choosing The Right Contractor
Have a plan & ideas
Get references from friends/family
Shop around
Don't pay too much upfront
Don't sign a contract for the entire job
Inspect before making a final payment
If you're going through the process of choosing a home remodeler for your next renovation, call the professionals at Level 10 Builders. Our Greater Grand Rapids home builders have the expertise needed to get your renovation done without a hitch. Call us today at (616) 822-4685 to get started or fill out our online form for a free estimate. We look forward to working with you!