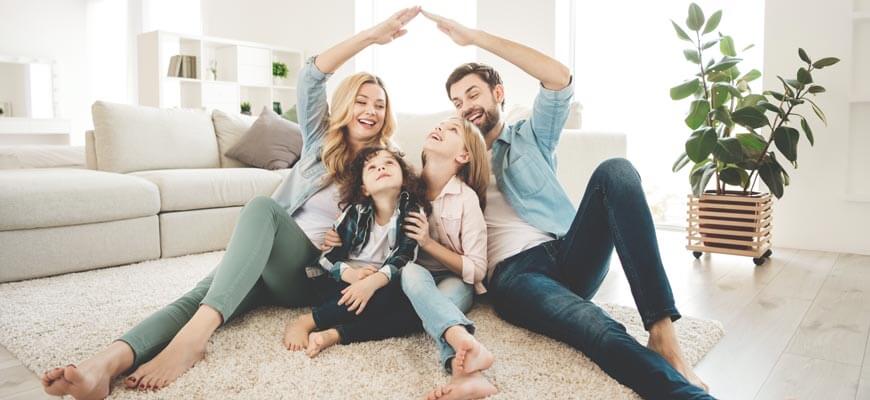 Are you wondering if you should remodel your home? You're probably asking yourself this because you are considering moving out of your home altogether. If given the option, most remodeling project might be the solution to your problem.
their home than moving into a new one. Continue reading to learn why a home
Remodel My Home? Here's Why!
Everyone knows that investing in a home renovation is a big undertaking — accompanied with plenty of stress and extra costs you didn't account for. But is it more stressful than using your savings for a down payment and going through the whole
? Probably not. Not to mention that by renovating your home, you can customize everything exactly how you want it.
If you find yourself in this position, here are some considerations that will help persuade you to look at remodeling services rather than buying a brand new house.
1.) You Get To Enjoy Your Remodel
Before you sell your home, it is often the case that your real estate agent suggest investing in some home updates and repairs to make your house "sell ready". The reason for this is that it will increase the value of your home which in turn will help you get more money at closing time. However, if you're going to renovate anyway, why not take advantage of your newly finished space and live in it. What's the point of updating if you can't enjoy the money you've spent?
2.) You Love Your Home
Think about all of the memories you've had in your home. Whether it was your family dinners in the kitchen or great summer nights spent on the deck — your home is more than just a house. Being emotionally attached to your home is not uncommmon, and it could be the deciding factor of if you stay or if you go. Considering a remodel to stay in your home or moving out doesn't have to be financially motivated.
3.) You Have The Cash
If you have the savings for a down payment on a new house, then you probably have the money to fund your home renovation. Would you rather put that money towards making your home exactly how you want it or just putting it towards something that won't be quite your style? Buying a new home comes with additional costs as well. You'd probably be paying a higher
mortgage rate, as well as higher utility bills, taxes, etc.
"Over 85% of homeowners over the age of 55 would rather put their money to use in a home renovation than a new home purchase."
Depending on your age, renovating would make even more sense if you are an older homeowner and have a good amount of equity in your home. Over 85% of homeowners over the age of 55 would rather put their money to use in a home renovation than a new home purchase.
4.) No Moving Costs!
With all of the costs associated with moving, it really doesn't make sense to do so. From making home updates, to listing your home on the market, closing costs, etc. — relocating is not an inexpensive investment. When you factor in the
you could be spending several thousand dollars just on moving alone. Relocating just might not be worth the headache.
5.) Remodeling Builds Equity
First, if you have already been living in your house for some time and have substantial equity in your home, then it really doesn't make sense to move out. But what about people who have only been in their house for a short time? The answer stays the same!
Instead of spending the money on relocating, potential higher bills, closing costs, etc. — invest this money to help gain equity in your current home and get a jumpstart on building your assets. Investing money into your home on things like a new roof, a finished basement or home addition, can greatly increase your return on investment. Start planning for your future!
Why Remodel Your Home?
You get to enjoy your home
You're emotionally attached
You have the money for a reno
You get to skip the moving costs
You can build equity
And much more!
If you're facing the decision to remodel your home or invest in a new house altogether, consider calling our West Michigan remodeling company, Level 10 Builders. We have considerable experience in home renovations and go above and beyond for our clients. Call us today at (616) 822-4685 to get started or fill out our online form for a free estimate. We look forward to working with you!